JOURNEYMAN OPPORTUNITIES
As a SENT Church, one of our goals for 2022 are to see 10 members called into missions/ministry. As a part of reaching this SENT goal, FHC is looking for young adults who will commit to serving while working and/or studying abroad while engaging in missions work through the International Missions Board (SBC). Click here for a list of Journeyman mission trips.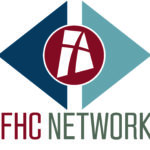 As a SENT church, God has called Franklin Heights to establish the FHC Network, a group of churches that have being SENT as their identity.
God has called us to start 10 churches in 10 years, and these churches will comprise the FHC Network.
  10 CHURCHES IN 10 YEARS
PLANT 3
Find a church planter, mentor him, train him and then send him wherever God calls us to take the gospel.
PARTNER WITH 7
Partner with church planting movements and missionaries who are taking the gospel to the ends of the earth.
OUR PARTNERS:
UNIVERSITY OF ICELAND STUDENT MINISTRY
Over 20 countries are represented on campus. Elliot Jones is the college coordinator of the ministry on campus. His small group Bible studies are available to students and have attracted multiple Muslim students.
Pray for Mandana, an Iranian student who has attended the ladies Bible study. She is intrigued by Christian community but clings to Muslim background. Pray that Elliot and the other believers would love her well and that her heart would be drawn to Christ.
Brian and Yoko Broaddus
West Fukuoka City, Japan
Pray for Brian and Yoko to discern what kind of partnership they could have as they seek God's direction for planting a church and for the other 3-4 pastors/churches (approximately a total of 100 members) in the team's neighborhood to have a kingdom perspective of together praying and reaching West Fukuoka's 99.9% lost.
RANDY AND SUE BOWERS
As faithful members of Franklin Heights at our CrossPointe Campus, Randy and Susan were listening to the vision of being a Sent church as Pastor Stan preached through the book of Acts. Compelled by the Holy Spirit, the Bowers sold their home in Virginia and moved to Cowley, Wyoming.
The Bowers provide support to Pastor Johannes and Mary Beth Slabbert as they grow a church plant, Water of Life, in Cowley. Pray for the church's outreach efforts to local youth, specifically a youth rodeo to be held in May of 2021.
ADMIN AND FIONA BOSCA
Biserica Harvest Arad in Romania
Franklin Heights Church partners with Fiona (worship leader and team coordinator) and Admin (Music Director) in training church planters and seeking opportunities to plant churches in Europe.
Pray for opportunities to share the Gospel with their community in Romania and for some health challenges for Fiona.
A NEW CAMPUS
We are praying about God's direction for our next campus. We already have 3 campuses and will start our fourth as we work with SBCV, our state convention partners, to help identify WHEN and WHERE.