What is Recovery Church?
Recovery Church is a Campus of Franklin Heights. This service is for the hurting to find freedom from addictions and other destructive life choices. 
Is Recovery Church confidential?
Yes, we maintain strict confidentiality! You are in control of when and how much you participate. We do take attendance for those interested in participating in celebrating sobriety.
When and where does Recovery Church meet?
Recovery Church is currently meeting in the Student Center of the Franklin Heights Rocky Mount Campus. The address is 110 Hilltop Dr, Rocky Mount VA.
Services begin at 6:30 pm every Tuesday. Connect Groups meet immediately following each service. 
What curriculum does Recovery Church use?
We are currently using the 12-step program and the Life Recovery material. 
How do I get started?
Just show up! There is no registration or hoops to jump through, all are welcome. 
Will I have to share or speak in front of any groups?
Absolutely not. Only when you are ready. Speaking is entirely up to you and will only occur when you are comfortable. 
Do you provide childcare?
Please contact the church office at 540.483.9507 if you are in need of childcare during the service.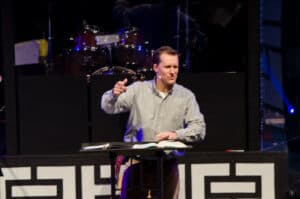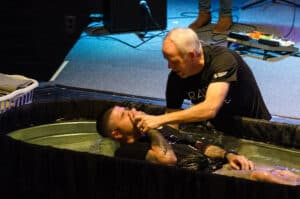 CAMPUS LEADERSHIP
BOBBY YOUNG | CAMPUS PASTOR
byoung@franklinheights.org
540.483.9507