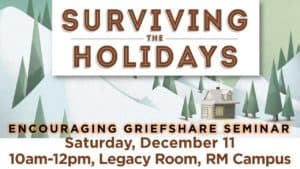 December 11, 2021 at 10:00am
GriefShare: Surviving the Holidays Seminar
Wondering how you will survive the weeks surrounding Christmas? Our Surviving the Holidays seminar especially for people who are grieving a loved one's death. Join us for help and hope as you navigate this Christmas season.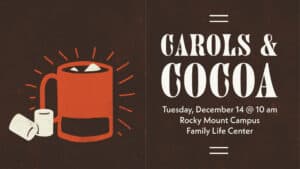 December 14, 2021 at 10:00am
Carols and Cocoa
Join us in the Rocky Mount Campus Family Life Center for traditional Christmas carols while sipping on hot cocoa.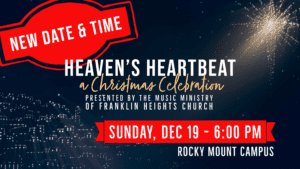 December 19, 2021 at 6:00pm
Heaven's Heartbeat: A Christmas Celebration
Enjoy an evening of powerful and festive Christmas music presented by our choir, orchestra, children's choir, and worship band. Immediately following the concert, all are invited to sip some hot cider as we light our outdoor Christmas tree display.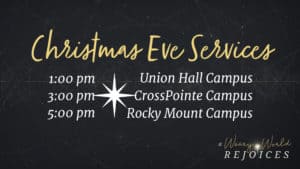 December 24, 2021 at 1:00, 3:00 and 5:00pm
Christmas Eve Services